VOLUNTEER SIGN UP FOR WEEKEND MASSES
If you are available to help out at weekend Masses, please watch the following video (Disinfection Procedure)  and read the checklist below before volunteering:
Drive-Through Communion Information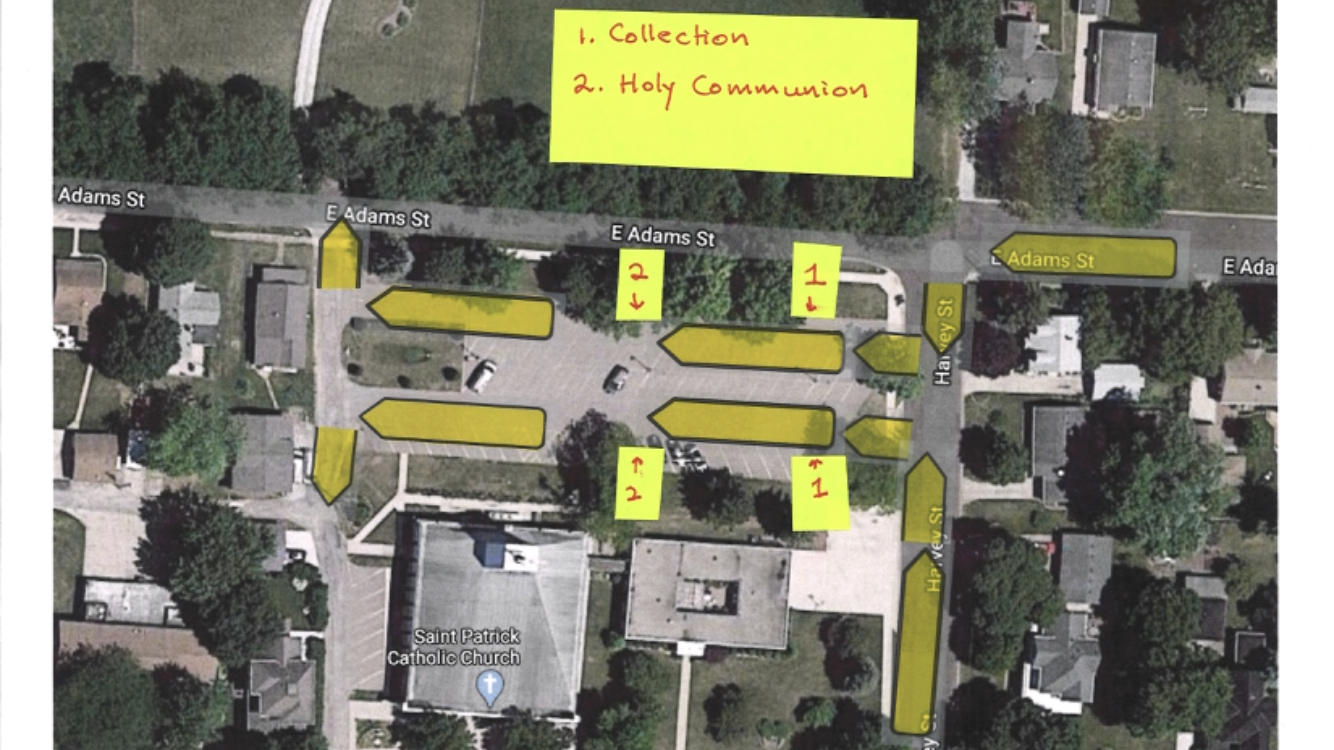 Drive-Thru Distribution of Holy Communion for St. Patrick, Washington
Sundays:  10:00 a.m.
Dear St. Patrick Parishioners,
Distribution will occur in the north parking lot (behind the church).  Please follow the arrows on the attached map indicating the flow of traffic.  
Please remain in your vehicle at all times.
We will have a couple parish volunteers distributing a prayer sheet for you and your family to follow as you wait to proceed to the parking lot;
The Collection Basket will be available at Station 1 on the parking lot.  I wish to thank you all for having remembered so generously and sacrificially our parish these past couple of months.
Holy Communion will be distributed at Station 2.  
Notes for the reception of Holy Communion:  
The usual conditions for Holy Communion apply:  must be Catholic and able to receive in a state of grace with an hour fast observed;
Holy Communion will be distributed only under the species of bread;
Please have your car radio off;
Please be sure to cup your hands when you receive as it may be windy;
Please roll down any and all vehicle windows nearest to those in your vehicle who will be receiving so as to avoid passing the Host from person to person.  We will have E.M.s present on both sides of your vehicle.  
Also, we anticipate being able to distribute Holy Communion in a similar fashion for weekday masses, but before we implement those procedures, I'd like to see how the process goes this weekend and make adjustments accordingly.  Once we are ready to begin distributing daily, I will send out a notice.  
May the Risen Christ bless you and your families!
Fr. John
Prayers Before Communion