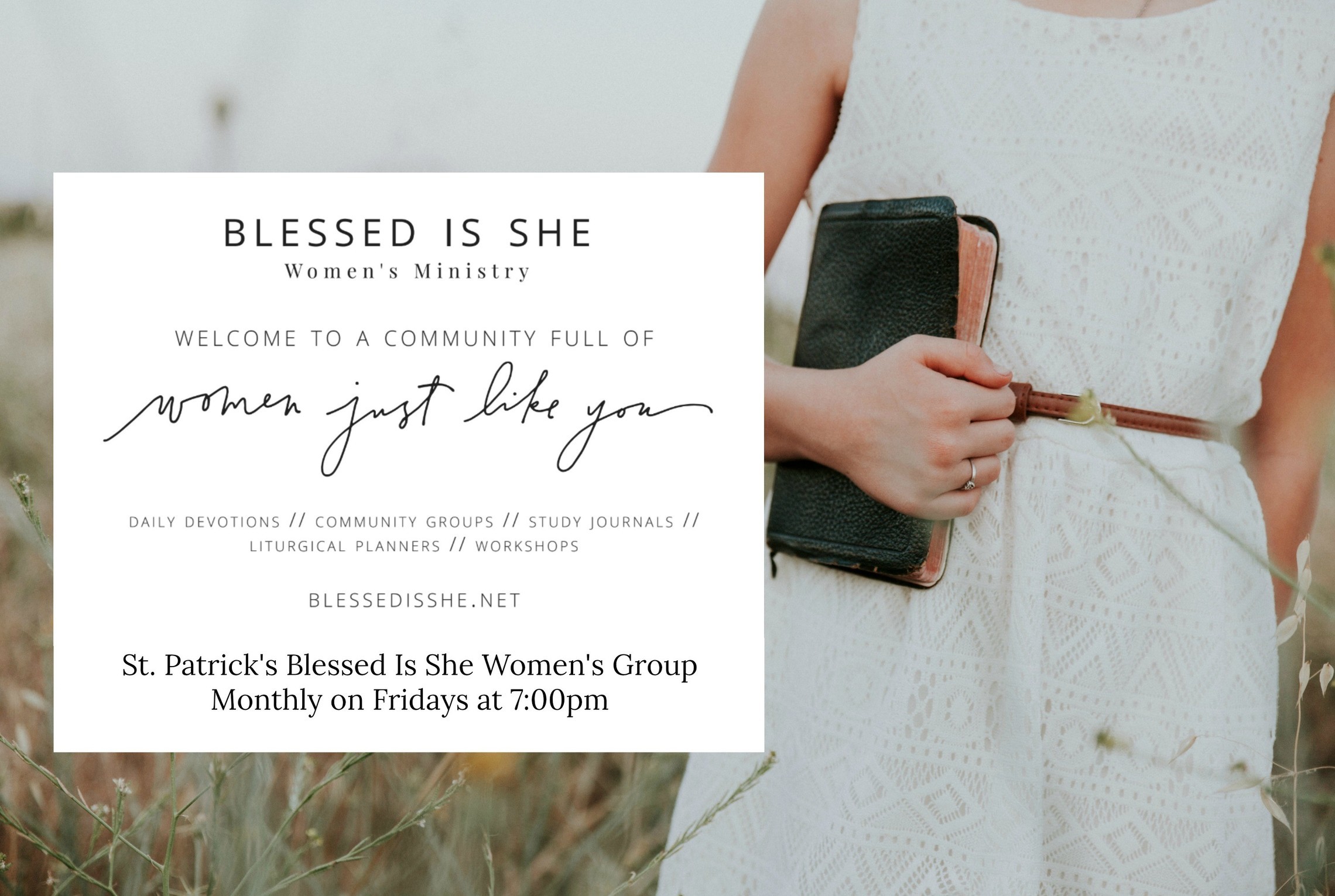 Blessed is She is a Catholic women's ministry committed to deepening a life of prayer starting with daily Scripture devotionals and supportive sisterhood. We begin with the Word of God and grow as sisters as we share our hearts. We believe in beauty pointing toward the Divine, and we strive to live a Eucharistic life. Here at St. Patrick's Parish we have a Blessed Is She community group that meets one Friday night a month and is open for any woman 18 or older. We gather in the church for discussion, prayer, presentations, and conversation. To learn about upcoming events and more join our Facebook Group or call or text Bonnie Engstrom at 309-613-2352.
To sign up for devotions based on the daily Mass readings click here.
To learn more about Blessed Is She and the joy and beauty of living out our Catholic faith and having a personal, loving relationship with Jesus Christ check out the website, read the blog, or follow us on Instagram and Twitter.